A leading design, engineering and manufacturing service you can trust.
Are you looking for custom metal products and parts but don't know where to turn? Then we can help you.
We offer you the reassurance of a complete bespoke metal fabrication service – from design-engineering through to volume production – so you can trust us with it whilst you focus on your other priorities.
Your peace of mind is important to us. With over 37 years' experience we have the skills, expertise and customer service to turn your metalwork ideas and needs into reality. We offer:
Reassurance that we can deliver exactly what you want;
Value-engineering - to save you money;
High quality products – delivered on time;
A swift, flexible and responsive service;
Medium-run volume production;
37 years' experience, giving you peace of mind and satisfaction.
You can be confident our skilled team will be quick to fully understand all your requirements before responding with an appropriate and competitive proposal.
All engineering and production takes place at our factory in Barnstaple, so please feel free to call in.
Please note, we manufacture in volume so apologise that we cannot produce single quantity items, other than for prototyping.
Business Category: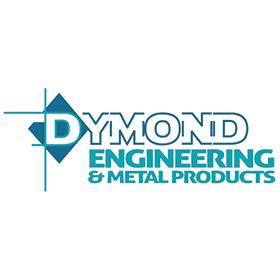 Website
https://www.dymondengineering.co.uk/
Email
Telephone
01271 372662